June 2022- Welcome to June, Our Month of "Renewed Strength"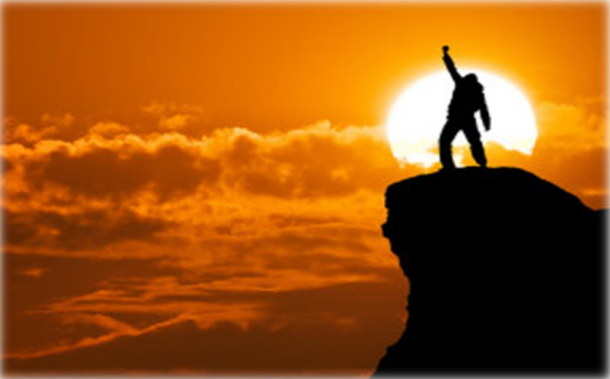 This photo by Unknown Author is licensed by CC BY-SA
Welcome to June, Our month of renewed strength! Renew simply means to make something new again, to start from afresh or to replenish an exhausted strength. As individuals we need to ask ourselves:
"What kind of strength are we looking up to God to renew for us, is it physical, spiritual, mental, financial, or marital strength? I want you to know that He is capable to give us all that we ask for. "For He gives strength to the weary and increases the power of the weak." (Isaiah 40:29-31)

God's gives strength in place of all of our weakness. But first we have to wait on him. In  Psalm 27:14, it says, "Wait on the Lord; Be of good courage, And He shall strengthen your heart; Wait, I say, on the Lord!"
Waiting on the Lord for renewal of strength can be very hard. There is
every possibility for us to want to give up or lose faith. But I want us to know that even in our waiting God has provision for us, for the bible says in Isaiah 40:31: "But they who wait for the Lord shall renew their strength; they shall mount up with wings like eagles; they shall run and
not be weary; they shall walk and not faint" This verse is an encouragement, that in any challenge you're going to have to face, and all the things you attempt, there will be times when you are going
to need to restore your strength.
So as children of God how do you renew your strength? The answer is to spend more time in the Word. There is an answer to every aspect of the strength we need. Some verses include Romans 12:for mental health, Philippians 4:13,physical strength, Isaiah 41:10 for spiritual strength and so on. We need to align ourselves to His word for every strength we need. Now is the time to say, "Lord  we are waiting on You to renew our Strength, we need you!" Hallelujah, Amen.


"For He gives strength to the weary and increases the power of the weak." (Isaiah 40:29-
31)
EMPOWER PEOPLE
To empower people from all walks of life to develop their God-given potential with steadfastness and diligence
SERVE THE LORD
To fully develop their Gift and potential to serve the Lord and his people and to continually mature in the things of the spirit
TO ADVANCE GOD'S KINGDOM
To advance God's kingdom through the practical demonstration of His unconditional love through Jesus Christ
OUR VINE
Our vine Abode of Testimonies is a branch of The Redeemed Christian Church of God, which has a great vision to spread the gospel of Jesus Christ through the planting of many churches throughout the world. It is a bible believing church without geographical restriction. The church is emphasizing on its vision and mission
OUR BELEIF & FAITH
HEAVEN
To make heaven.
TO ACCOMPLISH NO 2 AND 3
To accomplish No 2 and 3 above, we will plant churches within five minutes walking distance in every cities and town of developing countries and within five minutes driving distance in every
city and town of developed countries.